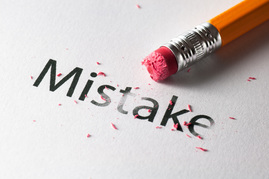 If you are like many parents, you are starkly aware of your imperfections when it comes to raising your children. You may have looked at this article with a combination of curiosity and dread.
Rest easy. I am not here to tell you what you're doing wrong – you don't need that from me.
What I do want to talk about is an issue many parents avoid addressing with their children.
As kids grow, they become increasingly aware of their own bodies. They also pay more attention to others' bodies and the presence of sexual images. These are cues that it is time for the "sex talk." Some parents choose to let the school tackle sex ed. Other parents venture into this topic themselves.
The longer I work with teens, it becomes more and more obvious that one specific issue is consistently left out of their sexual education, whether at home, school or both.
The issue of consent.
What do you think giving consent for sex entails?
What do you think your teen knows about giving consent for sex?
Ask them, and then come back to learn more:
Saying yes to sex is not enough.
---
Bethany Raab is a Licensed Clinical Social Worker in Denver, Colorado.
She is dedicated to helping teens and families be happy and healthy!