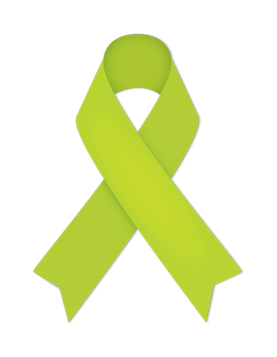 Welcome to Part 2 of my blog series focused on common myths about mental illness!
Click here to read Part 1
.
In honor of May being Mental Health Awareness Month, I am sharing my thoughts on some common myths about mental illness and mental health treatment. This is the second of a 4 part series for the month of May. My goal is to help you better understand mental illness and to share ideas on how to get help if necessary. Please share with anyone who might benefit from this information!

Here we go!


Myth #2: Mental health treatment is not available in my area.
Fact:
Mental health treatment is available.
To be fair, I work in a metropolitan area that is saturated with mental health professionals. Here, as in other urban areas, one can easily find a large network of social workers, counselors and therapists.

If you live in a smaller, more rural area, don't assume you cannot get help! While you may have fewer options to choose from, help is available. Talk with your primary care physician, pediatrician, local hospital, nearby university/college or someone at your child's school for guidance or referrals. You can also search online through therapist profile listings such as Psychology Today* or Good Therapy*. Additionally, some agencies and therapists in larger cities offer their services by phone or online video conferencing to serve people in more remote areas.

Myth #3: Mental health treatment is too expensive.

Fact: Mental health treatment can be affordable.
Yes, seeing a therapist can be pricey, but consider what you could gain by spending some time with a trained professional whose priority is to help you through difficult, stressful times. Mental health treatment is an investment in your well-being and your future!

However, if the full rates in your area are still more than you can afford, you have options. Often, private therapists accept insurance plans or offer a sliding scale. Many states and counties offer community mental health services that are reduced fee or covered by insurance. (Check out the Colorado Behavioral Health Council to learn more about community mental health services in Colorado.)

Another option is to see if your employer offers a benefit known as Employee Assistance Services (EAP). Many people assume EAP services are used only if you are in trouble at work and required to seek counseling. This is only the beginning of what an EAP provides! Employees with EAP benefits can typically access between 2 and 10 free (yes, FREE!!) counseling sessions depending on the specific benefit package. These sessions may be used for any issue you or your family may be experiencing. EAP therapists can often continue seeing you for their typical fee (or maybe even a reduced rate) after your benefits are used. They can also help you find another provider if necessary.

Here is another challenge for you: Do a search on your insurance company's website and see how many therapists are available in your area. Also, find out if your employer provides EAP benefits and what those benefits include. Why do this challenge? Consider it an opportunity to educate yourself on your own resources!

Check back tomorrow for Part 3 of this series!

* I am not sponsored by Psychology Today or Good Therapy and do not benefit in anyway by including these company names in my blog. Their inclusion is simply meant to be informative. Other therapist finder websites exist and can easily be found through a basic web search.

Photo from Flickr. Creative Commons. Some rights reserved by FaxPilot.
---
Bethany Raab is a Licensed Clinical Social Worker in Denver, Colorado.