Is your teen struggling? Are you unsure of how to help?

You are not alone.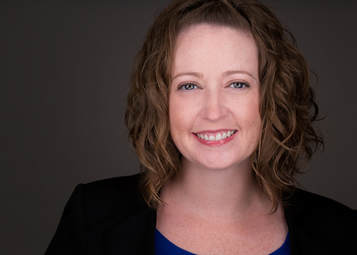 Helping teens be happy and healthy is my passion. I have no doubt you want this for your child, too.
What is getting in the way for your teen? Anxiety? Depression? Difficult relationships? School problems? All of these can be difficult for teens to manage and troubling for parents to observe.
Sometimes teens need their own space to talk about their struggles. My office provides a place for teenagers to share. To problem solve. To heal. To grow.
My career has been dedicated to working with teens, young adults and families who are dealing with issues such as:
Depression
Suicidal ideation
Post-hospitalization transition
Anxiety
Stress
Anger
Trauma and a history of abuse
Aggression toward self or others
Family discord
Difficulties with communication and relationships
School or work difficulties
Sexual acting-out and boundary problems
I have worked in many areas of mental health treatment including:
Youth residential treatment
Day treatment counseling for teens
Outpatient therapy services
Community youth programs
Shelter and crisis centers
Inpatient hospital psychiatric care
I also have experience working alongside families involved in the various Denver area school districts, human services departments and the juvenile justice system.
Some of the places I have worked:
Children's Hospital Colorado
Arapahoe Douglas Mental Health Network
Progressive Therapy Systems
Savio House
I received my Master of Social Work Degree from the University of Denver in 2006. I earned a Bachelor of Social Work and a Bachelor of Arts Degree in Criminal Justice from the University of Sioux Falls in 2005. I earned my status as a Licensed Clinical Social Worker in Colorado in 2010. The Colorado Sex Offender Management Board (SOMB) approved me as an Full Operating Level Treatment Provider and Evaluator for Juveniles Who Have Committed Sexual Offenses in 2016. I have been an approved SOMB provider since 2008.
Valuable continuing education helps me provide my clients with high quality therapy services. In addition to the continuing professional development hours required by the State of Colorado, I actively seek additional opportunities to increase my knowledge base and refine my clinical skills.
Professional Affiliations:
Community Involvement:
Private Practice Committee Co-Chair, National Association of Social Workers (NASW), Colorado Chapter, 2017-present
Founder, Clinical Case Consultation Group, Denver, Colorado, 2014-present
Board Treasurer, National Association of Social Workers (NASW), Colorado Chapter, 2013-2016
Field Instructor, Metropolitan State University of Denver, Department of Social Work
Training and Presentations:
Attendee, Acceptance and Commitment Therapy Training, Denver, Colorado, Spring 2014
Attendee, Colorado Sex Offender Management Board Annual Conference, Breckenridge, Colorado, July 2010, 2014, 2015, 2016 and 2017
Attendee, The Kempe Center Perpetration Prevention Program, Train the Trainer, November 2015
Attendee, Applied Suicide Intervention Skills Training (ASIST), February 2016
Attendee, Colorado Mental Health Professionals Conference, April 2016
On a personal note, I love living in beautiful Colorado! Spending time with family and friends, reading, walking, hiking, gardening, cooking, traveling and practicing yoga are my favorite hobbies. I am a loyal, lifelong fan of the Denver Broncos and the Colorado Rockies.
---
---
Bethany Raab, LCSW
720-722-0527