Bringing two different families together under one roof can be emotional, complicated and, sometimes, just plain hard. Everyone has their own opinions, habits and needs. How on earth do you figure out how to become a solid family unit?

Once you are all settled in, sit down for a family meeting and ask the following questions. Consider your answers, and you'll have a blue print of your unique path to becoming a strong, connected family!

Find your free PDF download at the end of the article to use with your family today!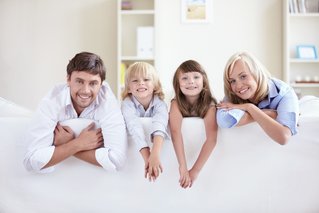 + What are each of our most important values?
+ What do we stand for together?
+ What kind of family do we want to create?
+ What kind of environment do we want to foster in our home?
+ What standards do we want to follow?
+ How do you want people to describe us?
+ What do we want to be remembered for as a family?
+ How do we want to give back to our community?
+ How will we work together to make our world a better place?
Inspired by and adapted from "UnSelfie: Why Empathetic Kids Succeed in Our All-About-Me World" by Michele Borba, Ed.D. (
Buy the book here.
)
---
Bethany Raab is a Licensed Clinical Social Worker in Denver, Colorado.
She is dedicated to helping teens and families be happy and healthy!