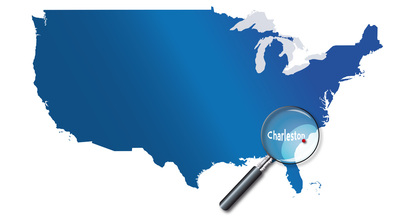 In light of the tragic shooting deaths in Charleston last night, I've been thinking a lot…

... about race, about death, about fear, about prejudice, and about hate. The thought that keeps resurfacing: Why can't we, as humans, offer to others basic human respect?

We are all living, breathing and feeling beings. We all have strengths and weaknesses. We all have people we love and people who love us. Why is it so hard to give others respect simply because they are human, even if they look, love or act differently than us?

I recognize that this is my ideological social work self posing these questions. It also comes from the brain of a white woman. Maybe it isn't helpful to the overall debate that is certain to be fueled by this incident. I don't know. What I do know is that I cannot stop thinking about the lack of basic human respect that seems to permeate our society and our world. I also know we can do better by others if we make it a priority.

My heart goes out to everyone impacted by the shootings in Charleston. I hope for you everything you need to heal and rebuild from this tragedy. I also promise to do everything in my power to help create a society where all humans are respected. Period.

I'd love to hear your thoughts. Please leave your comments below. Please note that any hateful comments will be promptly removed. Let's keep this as a place for safe discourse.

---
Bethany Raab is a Licensed Clinical Social Worker in Denver, Colorado.
She is dedicated to helping teens and families be happy and healthy!