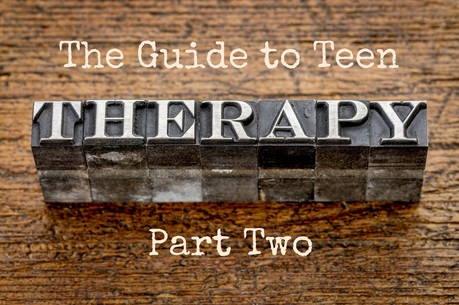 What to expect in counseling
So your parents are taking you to counseling.
Click here to read the first post in this series: Why is My Mom Making Me Go To Therapy.
Here are a few ideas of what you can expect to talk about as you meet your therapist and get started.
Paperwork. You will need to sign a bunch of forms. Therapy is basically a legal agreement between you, your parents and your counselor. They should talk to you about your privacy and your rights as a client during this time. Don't hesitate to ask questions – some of this stuff can be confusing!

Your history. Your therapist will ask questions about why you are coming in for counseling. They will want to learn more about who you are and what you've been going through. Some of this may happen with your parents in the room, but not all of it.
Your privacy. Even though you are a minor, you have a high expectation of privacy in therapy. Your counselor cannot talk to just anyone about you. There are a few exceptions that you need to know about:
If you are threatening to kill yourself.

If you share plans to kill or seriously harm another person(s).

If you reveal that you or another child are being abused.

If you talk about a vulnerable adult or elderly person being abused.

If you and your parents sign a release of information form.

If a court orders your counselor to release information.
If one of these situations occurs during your time in counseling, your therapist will only release information that is necessary to help deal with the situation. They will not share everything they know about you.
When it comes to your parents, your therapist can and will share some things with your parents. It is not their place to tell all of the details about your sessions. Those are between you and your counselor.
These are some of the major aspects of beginning therapy. Please ask questions if you do not understand a question, a form or what is going on.
Here the first post in this series: Why is My Mom Making Me Go To Therapy.
Read the third post: What's the Deal with Your Therapist?
Click here to learn about what you can expect if you were to work with Bethany.
---
Bethany Raab is a Licensed Clinical Social Worker in Denver, Colorado.
She is passionate about helping teens and families be happy and healthy!