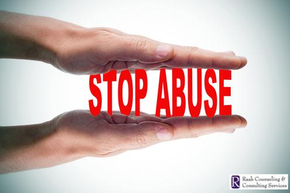 My thoughts on the Duggar family and teens who sexually abuse
By now, I'm sure most of you have heard about the Duggar family and the oldest son, Josh's inappropriate sexual behavior as a teen. I've been thinking a great deal about this situation and trying to reserve judgement the best I can as I am not privy to intimate details of the situation. However, I feel compelled to say a few words on the subject.
For those of you who are unaware, one of my specialty areas in my therapy practice is working with teenagers who have committed sexual offenses. I have been doing this work for more than five years and have received extensive training in this area. Working with these teens is one of my great passions and an area of therapy that I truly love. I am also passionate about working with people, teens and adults alike, who have been victims of sexual abuse. Often, these two areas of practice intersect.
During my nine year social work career and five years of helping teens address inappropriate sexual behaviors I've learned countless lessons. Here are four that stand out in light of the Duggar family situation.
1) Sexual abuse is wrong and it is illegal.
Sounds obvious, but it is a point worth making. Using statements such as "kids will be kids," "boys will be boys," or "they were just playing doctor" is dangerous. These sentiments justify inappropriate behavior and undermine the impact sexual abuse has on its victims.
2) Keeping sexual abuse a secret is harmful to victims and the person perpetrating the abuse.
Not only are both parties unable to receive help, but it perpetuates the idea that inappropriate sexual behavior is acceptable in our society.
3) Sexual acting out as a teen does not automatically make you a pedophile.
A vast majority of teens I see in treatment who have sexually abused younger children are not sexually attracted to younger children. Sexual acting out by teens is driven by a number of factors including, but not limited to, experiencing sexual or physical abuse themselves, isolation, poor social skills and difficulty connecting with their peers.

4) Therapy works.
The type of therapy I practice is called offense specific therapy. It has been specifically developed to help teens who have committed sexual offenses learn about why they committed their offense, help them learn healthy relationship skills and reduce their risk to sexually re-offend.
Various studies show that between 87-93% of juveniles who complete this treatment successfully will NOT go on to sexually re-offend
.
With all of this said, I really don't know what to tell you about the Duggar family situation. I certainly do not have enough information about what happened to insinuate that I am an expert on the situation. However, I hold firmly to my belief that sexual abuse is wrong and harmful. I also believe that both the victim and the perpetrator in any instance of sexual abuse are deserving of treatment to help them cope with what occurred.
Thanks for reading! Please do not hesitate to
contact me
with comments or questions on this topic. I'd love to hear from you!
---
Bethany Raab is a Licensed Clinical Social Worker in Denver, Colorado.
She is dedicated to helping teens and families be happy and healthy!