Wow. What a year. 2016 is almost over… nearly all 366 days have passed.

They have been filled with excitement, anticipation, pain, and progress for many of us.

Soon we will celebrate the start of 2017.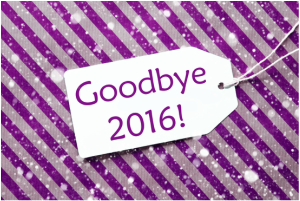 During the holiday season, spend some one-on-one time with your teen. Reflect on their experiences in 2016. Here are a few questions to get you started:
What was your proudest moment in 2016?
What relationships made an impact on your life in 2016?
What challenges did you overcome in 2016?
What did you learn about your personal values in 2016?
Make a list your most important values.

Next, help your teen go beyond setting unrealistic or unreasonable New Year's Resolutions.
Consider the lessons and values they identified from this year to set goals and intentions for 2017.
What specific goals do you have for yourself in 2017?
How can you use your personal values to help you meet these goals?
What kind of relationships do you want to have in 2017?
How can your personal values help you develop these relationships?
Are any challenges from 2016 going to continue in 2017?
How will keeping your values in mind help you overcome these challenges?
How can your parent or parents best help and support you in 2017?

Best wishes to you and your family. Happy New Year!

---
Bethany Raab is a Licensed Clinical Social Worker in Denver, Colorado.
She is dedicated to helping teens and families be happy and healthy!