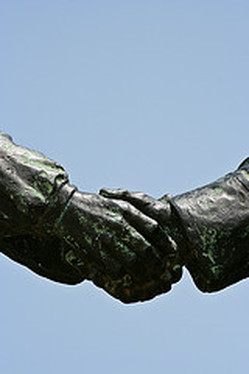 Teens who are involved in community activities experience many benefits! Here are just a few:
Investment in their community. Teens are able to use their time and talents to engage with others. They may also gain
a better understanding of people who are different from them.


Role models
.
Coaches, volunteer supervisors and mentors can provide a safe, positive example to teens.
Self confidence. Teens' confidence in themselves will soar as they l
earn new skills, improve their ability to solve problems and develop leadership skills. Additionally, seeing that they make a difference can be deeply gratifying.
Good work ethic
. The
University of Nevada Extension Office
states, "young people involved in
community service are more
likely to have a strong work ethic as an adult." They learn how to be accountable, make and keep commitments
and work well with others.
Some pointers as you begin this journey:
Find out what activities interest your child
. Talk to them and allow them to drive the decision-making process. The more empowered your teen feels from the beginning, the more invested they will be in the -chosen activity later! For indecisive teens, parents may need to be more involved in the decision-making and planning process.
Consider your teen
. Take their personality into consideration. Not every child will be comfortable playing sports or stepping right into a leadership role. Help them find something that will build upon their strengths.
Help them get started
. Some teens may be more comfortable starting an activity with the presence of their family. Allowing them to invite a friend along may also boost their confidence heading into a new experience!
Consider and manage the risks
. Do your research on the organization and meet the adults who will be supervising, leading or coaching your child. Also, talk with your child about their experience on a regular basis to ensure they are safe and comfortable in their chosen activity.
Finally, here are a few options to consider with your teen:
Sports teams and lessons. Check out your teen's school, the YMCA or local recreation centers.
Academic clubs.
Mentoring programs.
Hobby-based groups. Think chess club, music and theater.
Community organizations like 4-H, Girl Scouts and Boy Scouts.
Church youth groups.
Volunteer opportunities. Hospitals, food banks and animal shelters are often looking for volunteer help.
Picture from Flickr. Some rights reserved by
Rob Gallop
.
---
Bethany Raab is a Licensed Clinical Social Worker in Denver, Colorado.